Educational program for Healthcare workers in preparation for the Tokyo 2020 Olympic Games

Our 2020 Study Group is in training to serve the visitors for the Tokyo 2020 Olympic Games. We train individuals with the skills needed to help the English speaking community. We select candidates through our screening process. Please send in your resume/CV for an interview. Sessions start when qualified individuals enroll.
Nurses, physicians, psychologists, laboratory technicians, pharmacists, receptionists, medical translators, medical students, and other healthcare workers may apply. Candidates must be able to communicate in English and Japanese. This program is addressed to non-native English speakers, but native speakers may ask by accepting leadership roles within your group. Candidates must be committed to serving the international community.
We will award a token of achievement to participants who have completed the requirements. It is intended to identify the wearer as someone who has gained specific skills and knowledge at the American Clinic Tokyo. Limited to only 💯 pins. We look forward to your participation.
IMPORTANT: All candidates must send CV to mikasa@americanclinictokyo.com Emails addressed otherwise may not be answered.
★★★   STAR AWARDED PARTICIPANT LIST 2015-2020  ★★★
★★★  Star Leader  7 ★★★
Toshi Nakase ★★★ Lena Akai ★★★ Maki Ishida Da Silva  ★★★ Chiharu Ito ★★★
Tomoko Koda★★★ Natsuko Shibagaki
 

★★★ Mariko Yanai

 

★★★
★★  Star Performer   25  ★★
Michiko Sackett ★★ Haru Hoshino★★ Ai Fukushima ★★ Mayuko Wada★★
Chika Johnston★★ Fusae Moriguchi ★★ Yoshie Kato ★★ Sato Mami ★★
Tomoe Watanabe ★★ Tsuguyo Harada ★★ Yuka Harasaki ★★ Naoko Sudo ★★
Keiko Aihara ★★ Yayoi Shoji ★★ Miho Miyauchi ★★ Yayoi Ikumi ★★ Sachi Amo★★
KANA MAEJI★★ Lily Tucker ★★ Sylvia Wu ★★ Dylan Bertoni★★ SAYURI FUJITA★★
KoKO SATO★★ SAAYA HORI★★Kiyoe Nagaoka★★
★   Star Awarded   21   ★
Taiki Mochizuki★ Naomi Okawa★ Tomoko Furuta★ Kei Tanaka★ Etsuko Ono★
Miho Igarashi★ Yukiko Arai ★ Hideko Sato★ ALICE ANTONY★ SARAH JACOB★
ERIKO SASAYAMA★ WESHAN LI★ Sayaka hoshino★ CHIHIRO NAGAE★ saki nakano★
HOSHINO SAYAKA★ ayano sasaki★ keiko Tsuji★ Mai Kuribara★ HIROMI MOTOHASHI★
MICHEL MATTER★ MUTSUMI TAKANO★
---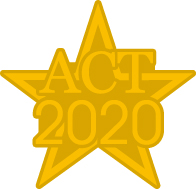 ★ Stars remaining 8 of 100 (62 Study Group Members as of September 2020)