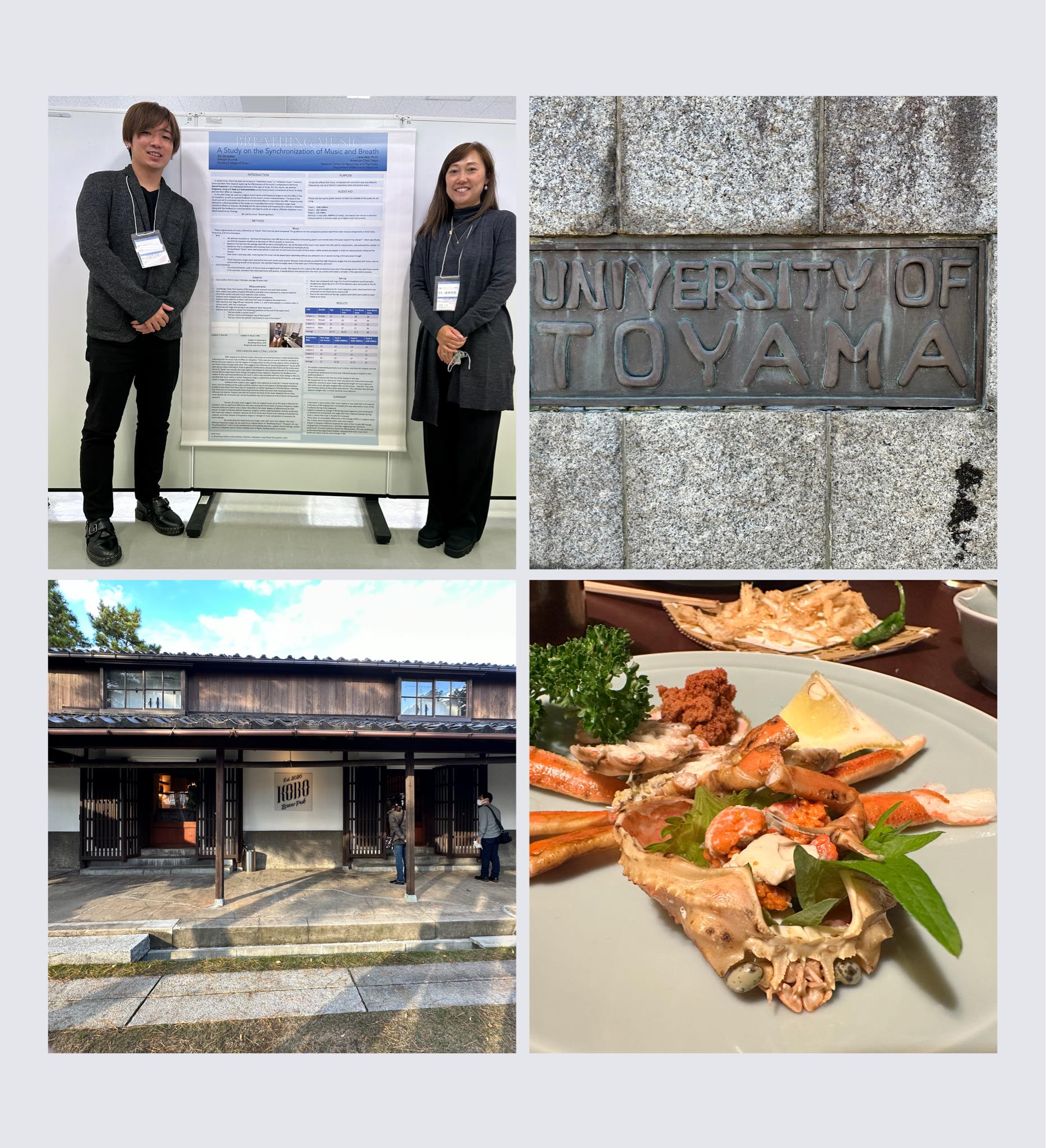 Dr. Lena Akai and Kai Saruwatari presenting at the Japan Emotionology Society conference in Toyama November 26-27, 2022.
Breathing Music – A Study on the Synchronization of Music and Breath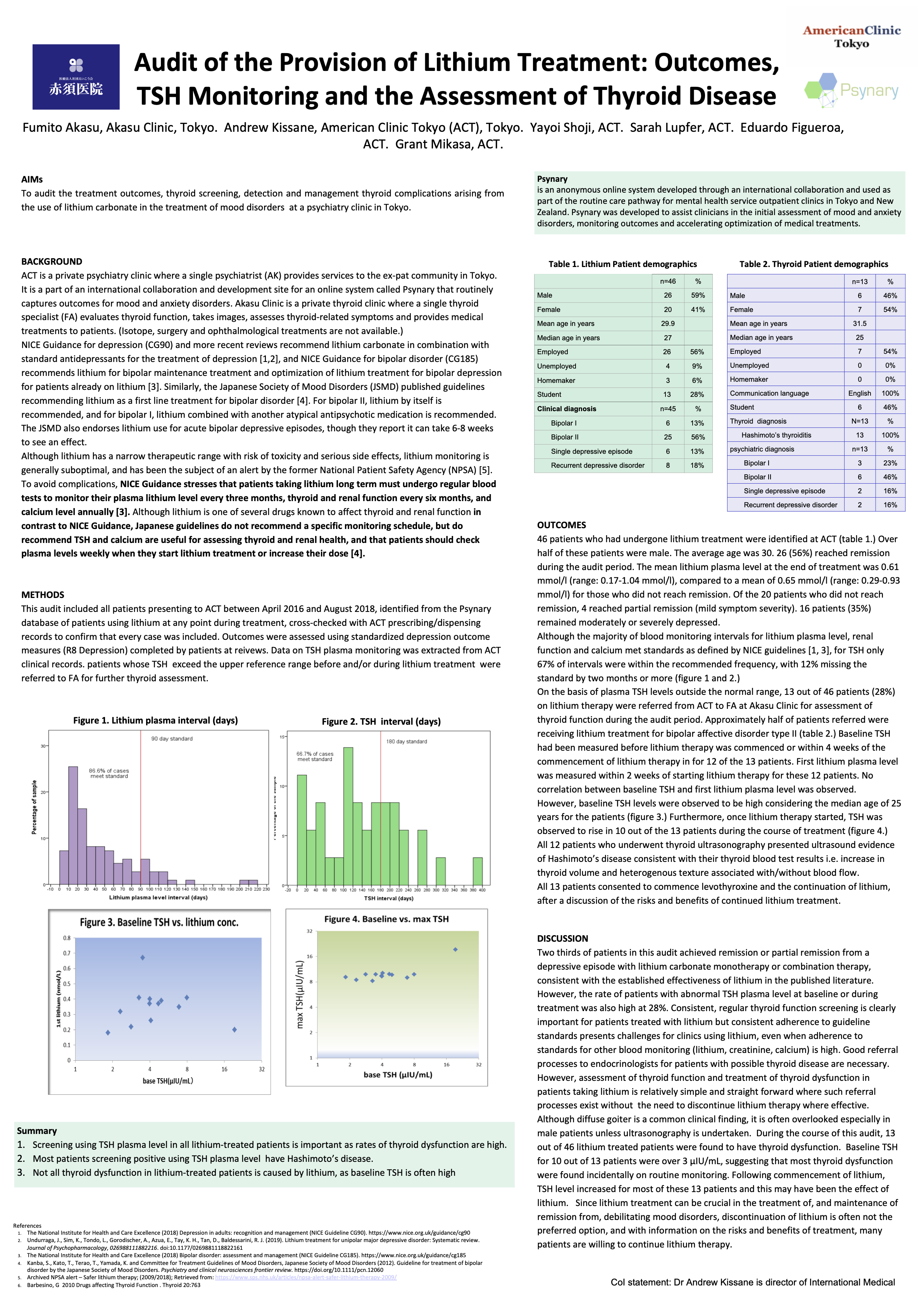 Lithium Treatment Monitoring and the Assessment of Thyroid Disease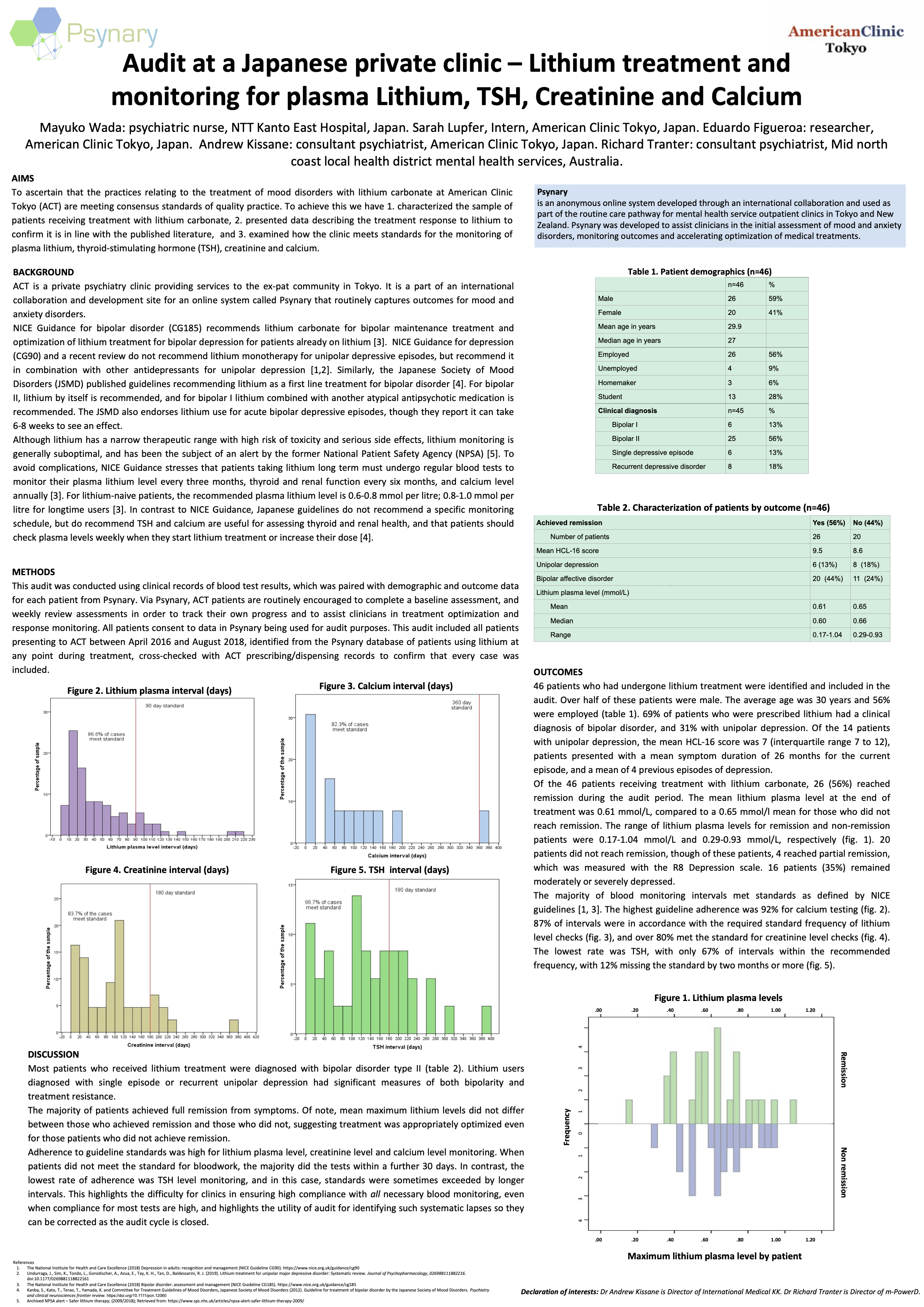 Lithium treatment and monitoring for plasma Lithium, TSH, Creatinine and Calcium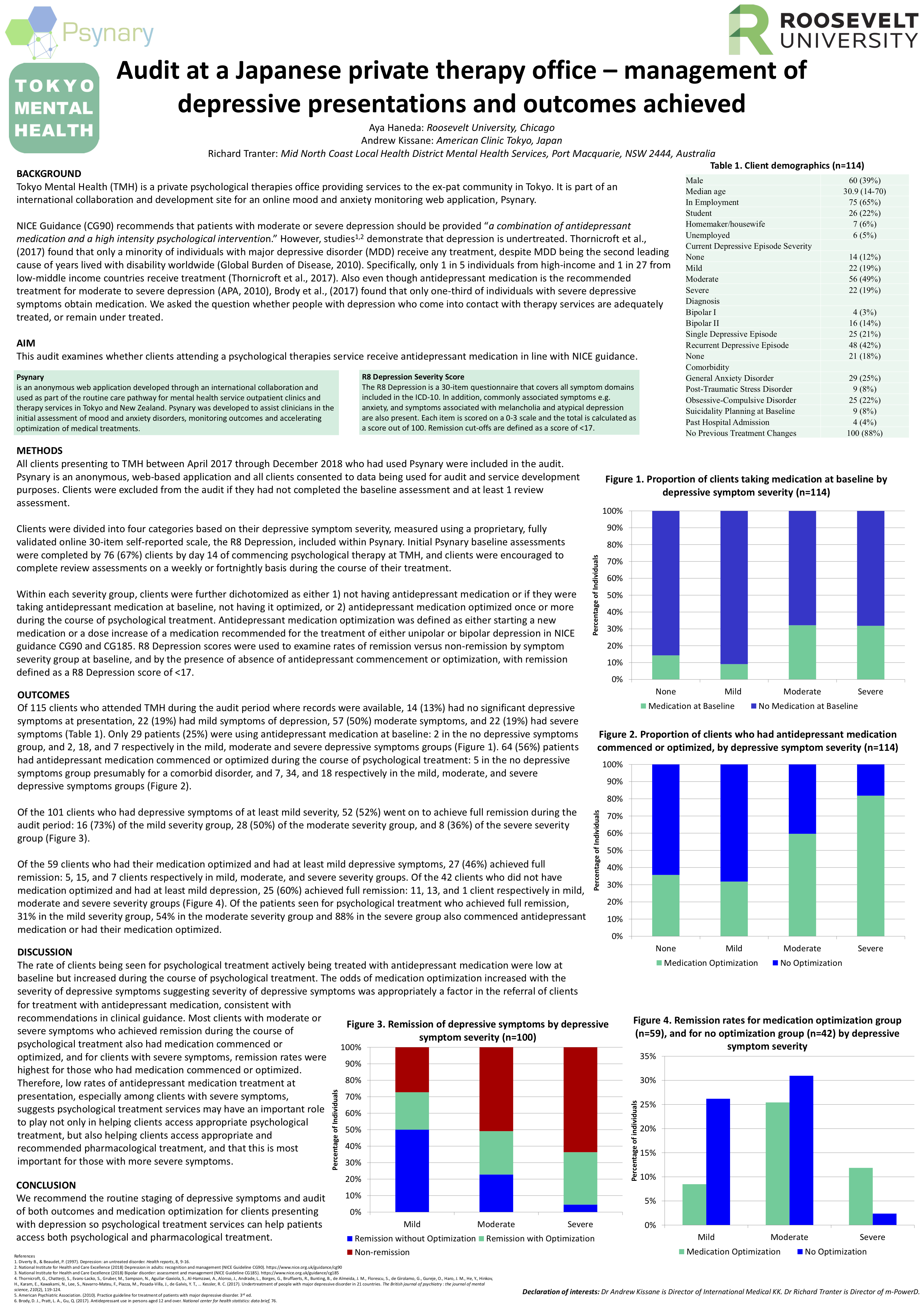 Management of depressive presentations and outcomes achieved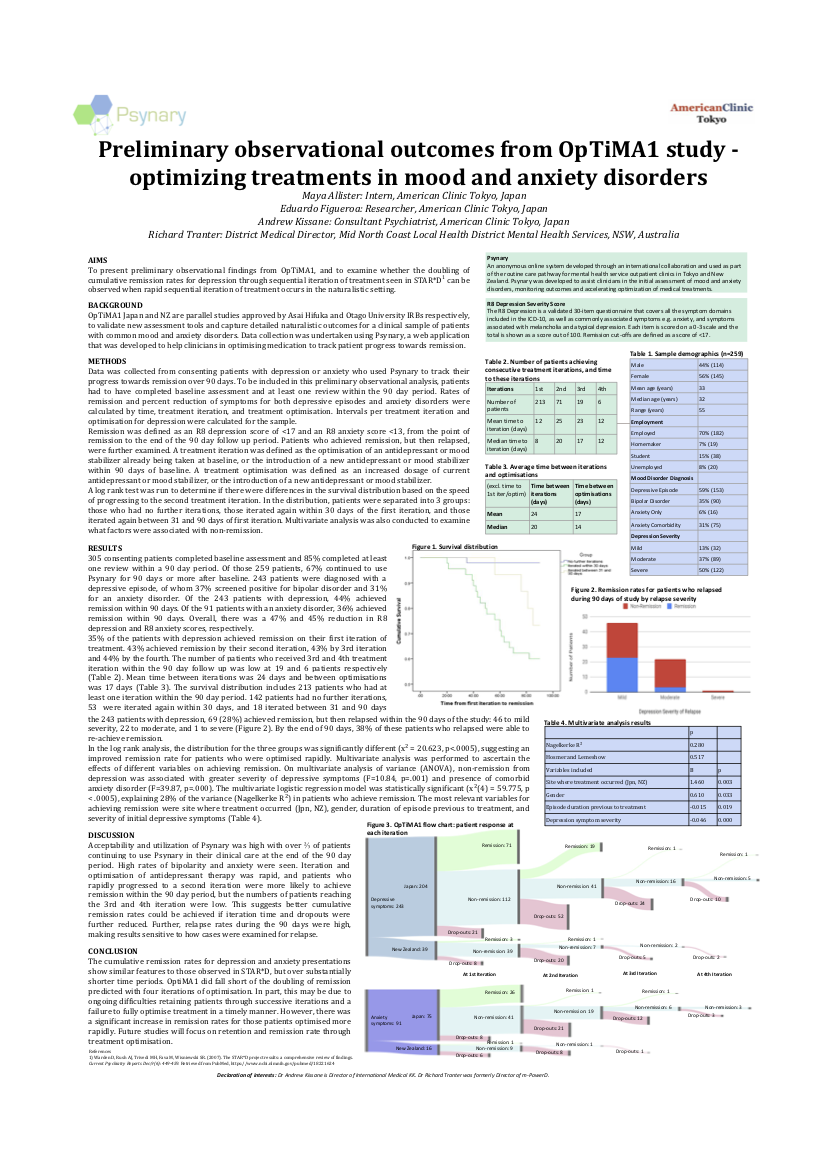 Preliminary observational outcomes from OpTiMA1 study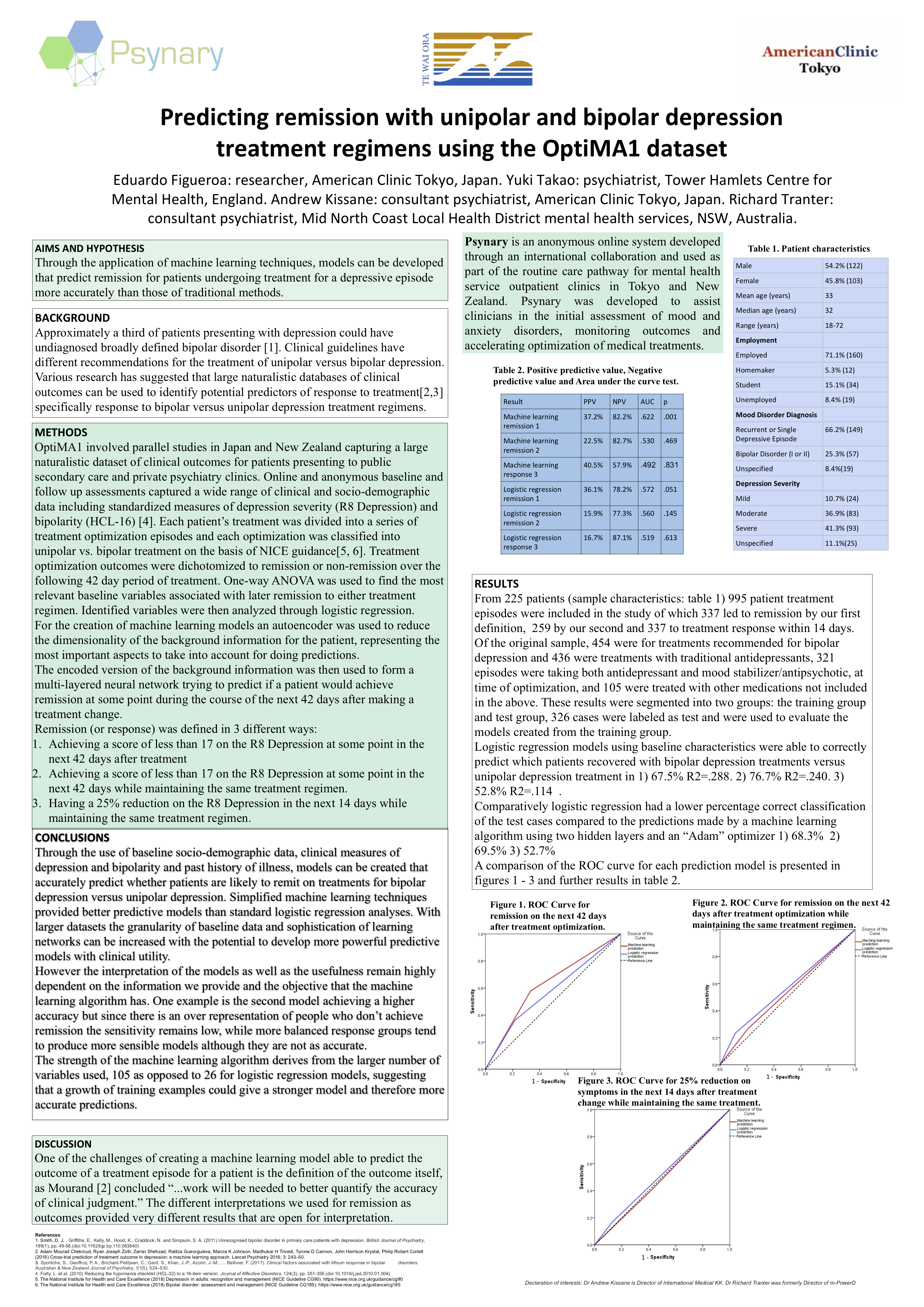 Predicting remission with unipolar and bipolar depression treatment regimens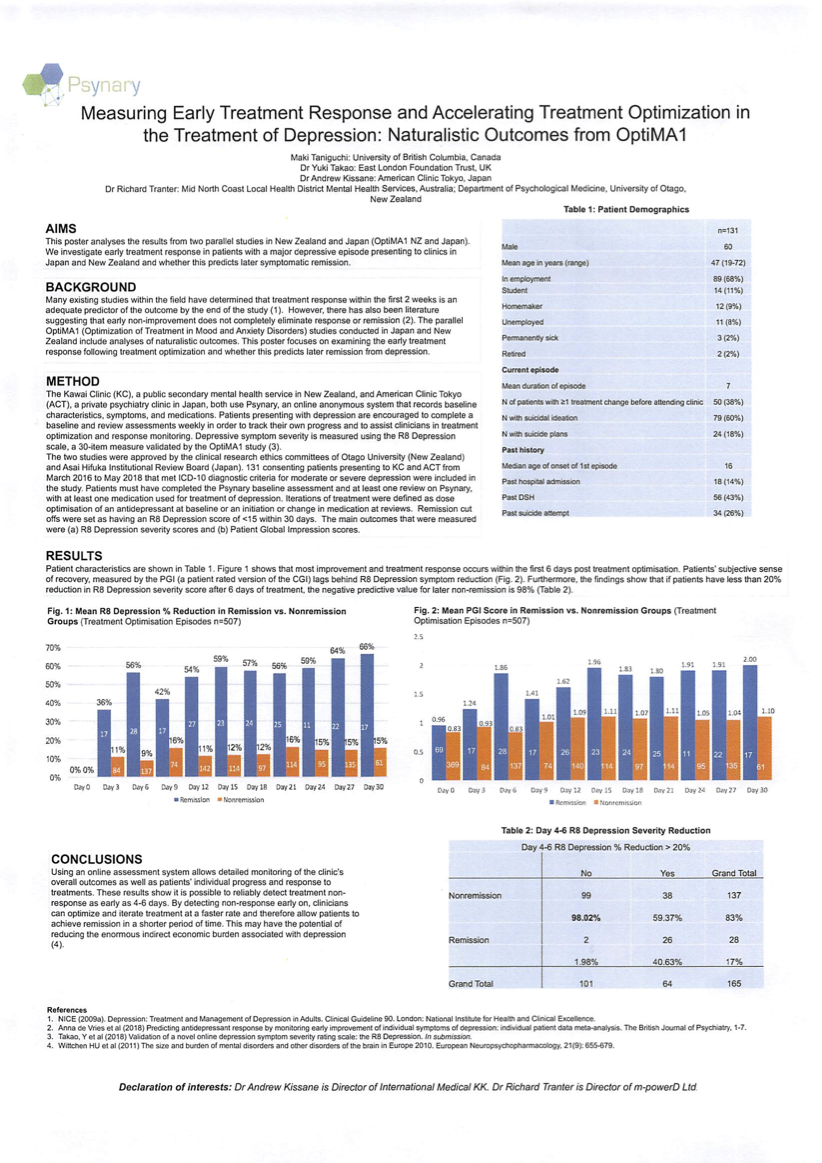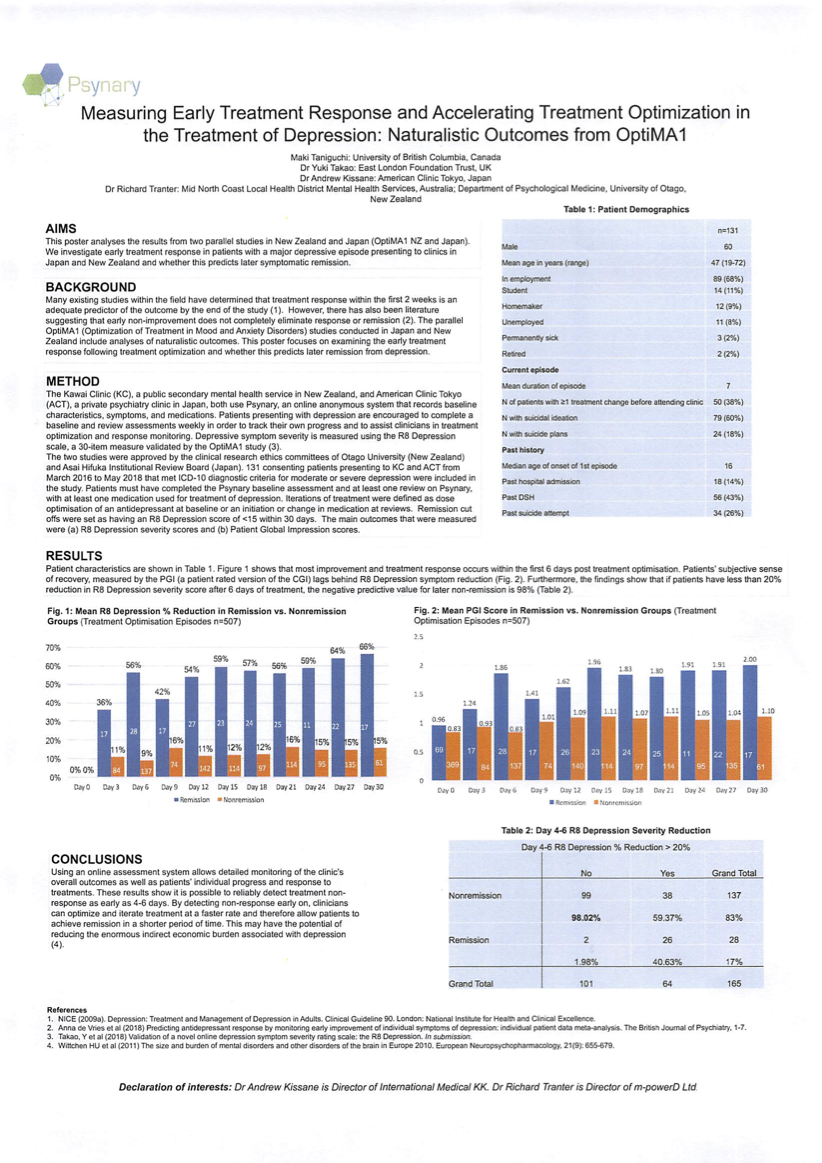 Measuring Early Treatment Response and Accelerating Treatment Optimization in the Treatment of Depression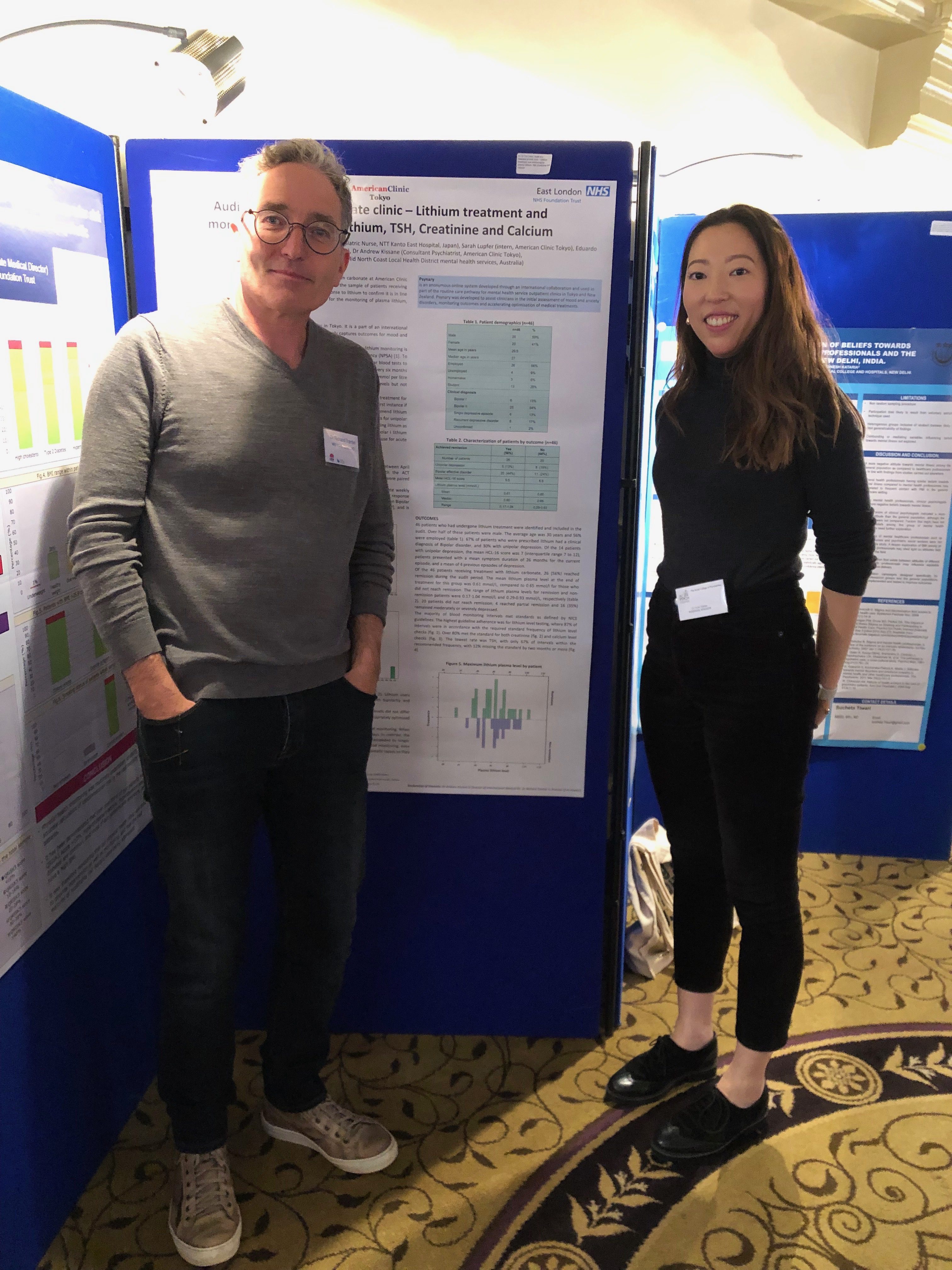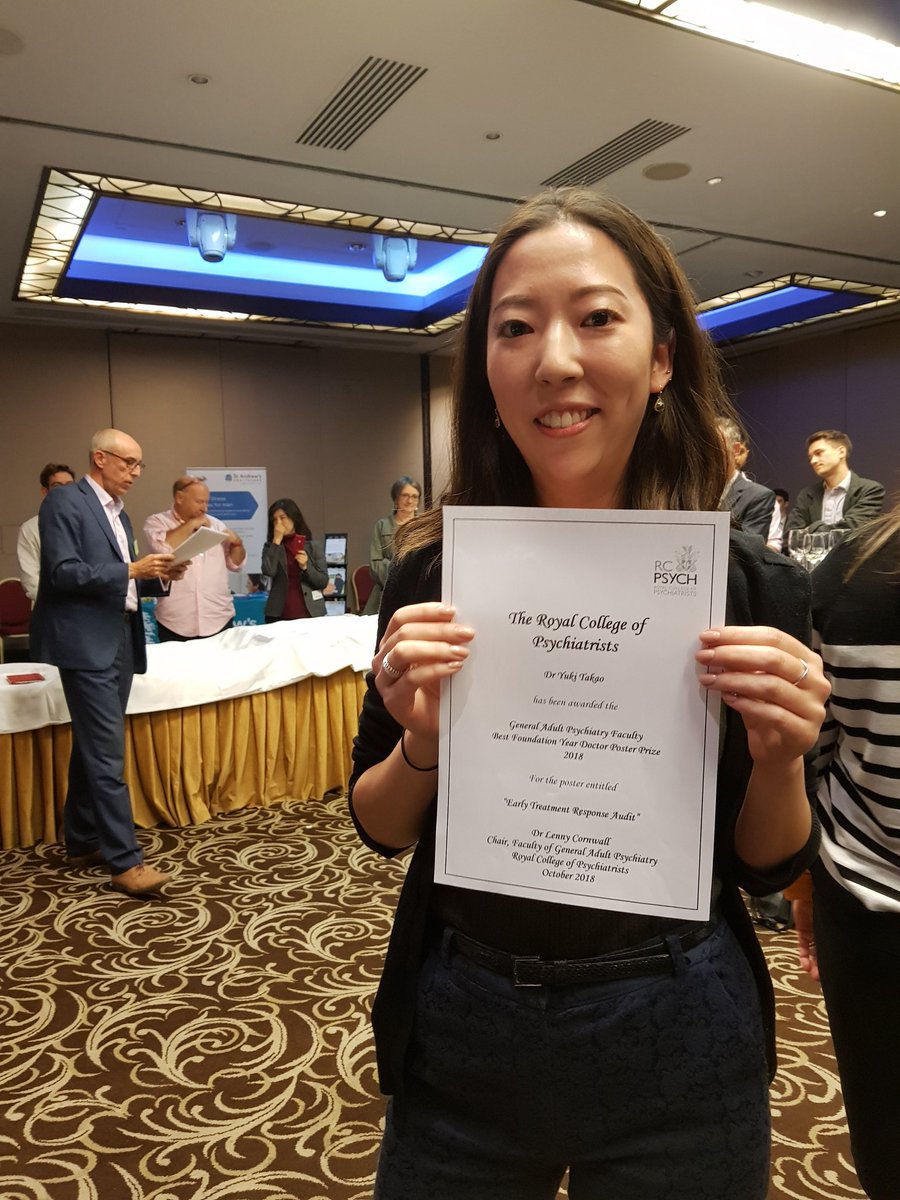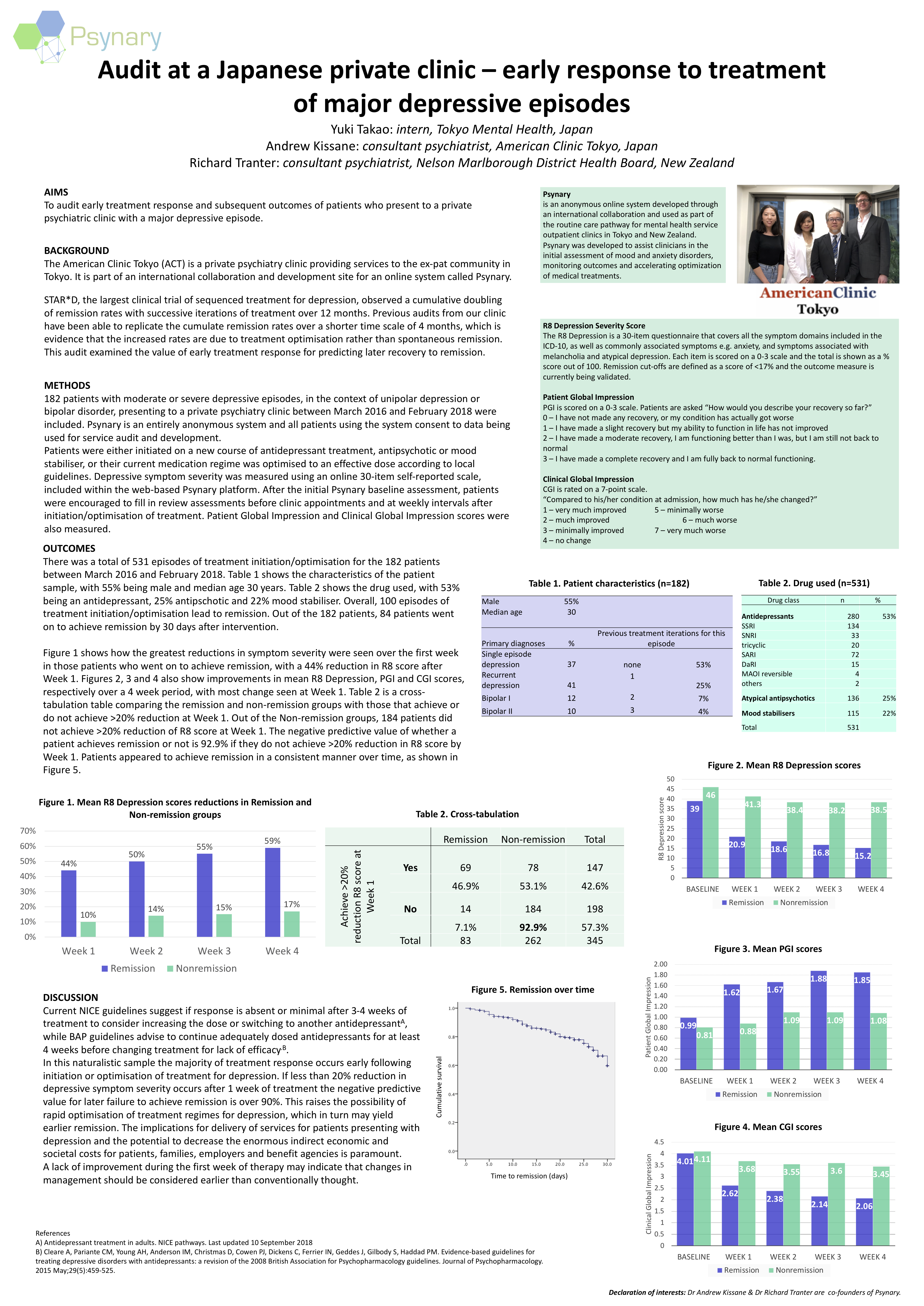 In an effort to measure and assess our performance against set standards, Dr Andrew Kissane has taken part in clinical governance activities, including an audit cycle. We are pleased to say that we are continuing this practice at American Clinic Tokyo and have audited the outcomes we are achieving for patients. The data has been published in an audit poster at the Royal College of Psychiatrists International Congress 2017 held in Edinburgh.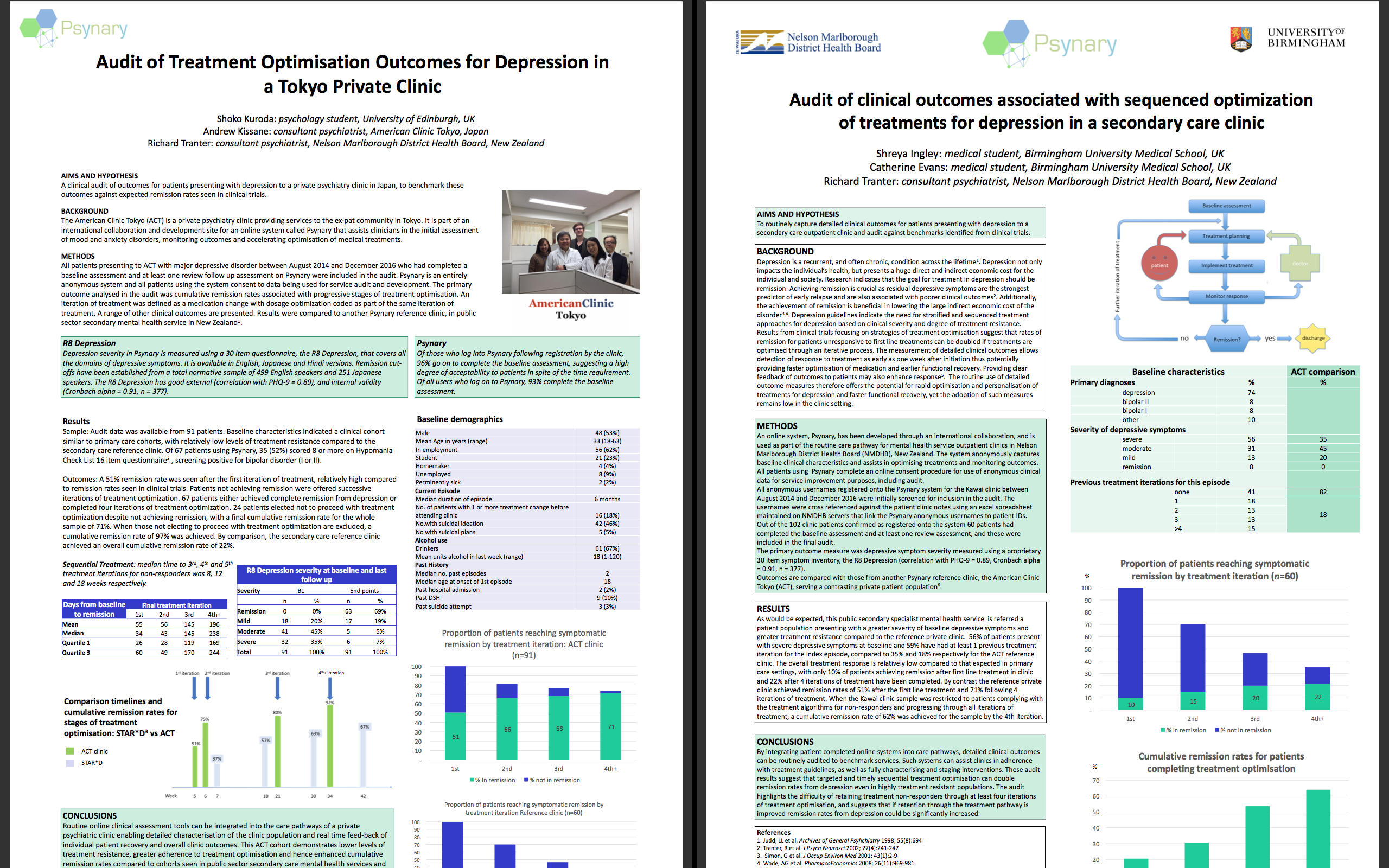 ACT audit RCPsych Int Congress 2017 Audit RCPsych Int Congress 2017
For more information, please follow the links below:

https://www.psynary.com/

http://www.tokyomentalhealth.com