COVID-19 vaccines The Pfizer vaccine administration has started for front-line healthcare workers on February 17th, 2021(Reservations start from April 26th).
Vaccine registration for the elderly has started in some locations and is expected to be administered from April 12th. Vaccinations are to be administered at your registered municipality. You will be receiving an envelope with a Vaccination coupon inside.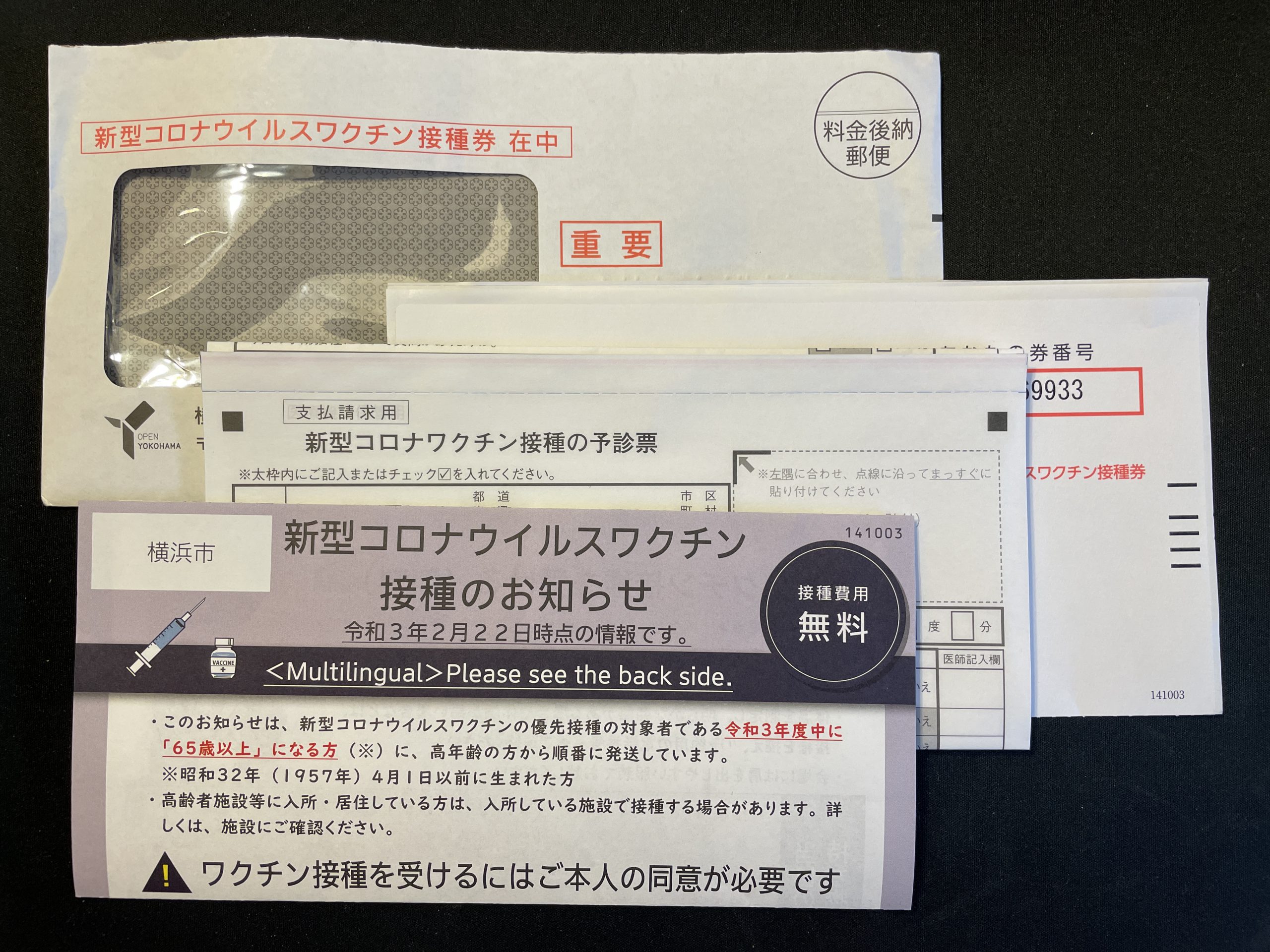 Link to Minatoku Resident COVID Vaccination site is here. https://www.city.minato.tokyo.jp/wakuchintan/corona_wakuchin/wakuchin1.html
Subsequently, patients with chronic conditions and the general population will follow. Dates are yet to be released. The Japanese government has secured vaccinations for all citizens 16 years old and above by the end of September 2021.
https://www3.nhk.or.jp/nhkworld/en/news/backstories/1518/
Our Coronavirus Vaccination Notification List can be found here: