Starting December 6, all air passengers, regardless of vaccination status, must show a negative COVID-19 test taken no more than 1 day before travel to the United States, regardless of nationality. This tighter testing timeline provides an added degree of public health protection as scientists continue to assess the Omicron variant.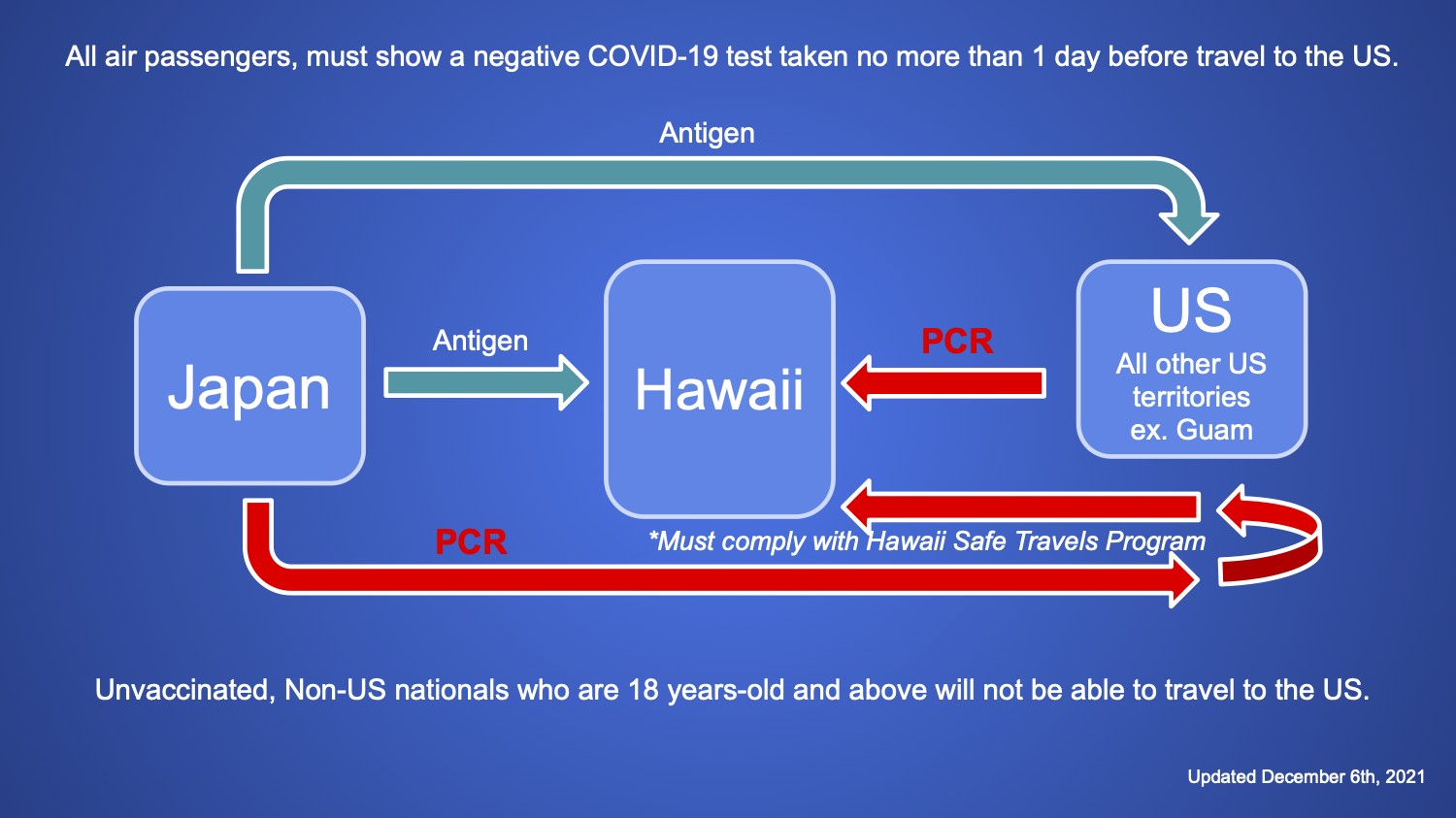 Any travelers, including U.S. citizens, who do not show proof of a negative COVID-19 test or provide documentation of having recovered from COVID-19 will not be permitted to board flights.
Our clinic will provide testing (Antigen and PCR as required). Please contact us through the contact form as we are unable to address all incoming phone calls at the moment.